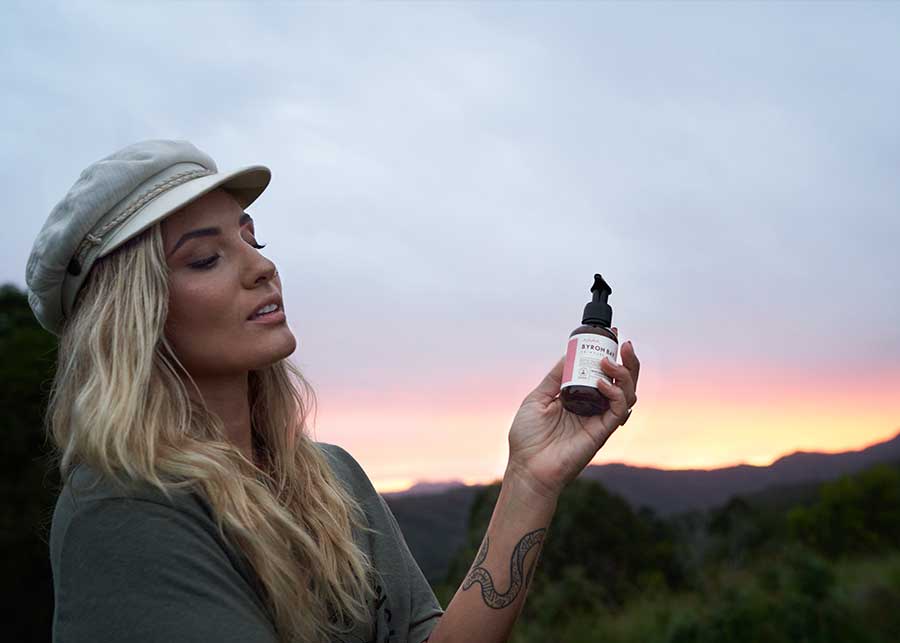 A New Campaign
We're stoked to introduce you to our latest campaign for Byron Bay Skincare. Featuring some of our fave local brands, Andean Collective and August the Label and starring the natural beauty of Byron Bay's local mermaids.
Our Vision
When we started planning this campaign we had a clear vision in mind. We wanted to keep it local, we wanted to share an experience, and we wanted to have some fun.
The Idea
Keep it simple and good vibes. Let's get some friends, give them some products to try, and see what happens. Natural beauty is simple and starts from the inside out.
The Location
The goal was to find a killer location aligned with our brand values - conscious living, respect for the planet, simple but luxurious, just like our Byron Bay Skincare products.
We were stoked when we discovered that our friends from Salty Cabins were around the corner. The camp is simply beautiful and the views are stunning, especially at sunset. Dave, the master-mind behind Salty Cabins, was super helpful and friendly as we juggled a couple of attempts to shoot with last-minute lockdowns and restrictions.  We're so grateful we managed to get the idyllic shots in the end!
The Outcome
Behind each beautiful photo is a depth of collaboration, organisation, and planning. From choosing the right location, time of day, weather (rain can ruin the most well-planned outdoor shoot) the models, the outfits, the equipment, and more.
Having a strong team and vision is key in order to create imagery that showcases the brand values. And I can say that we were lucky enough to have a strong creative team and beautiful models that made things flow.
We are looking forward to showing you more, so keep an eye on our socials as share more great stories with our Byron Bay Skincare mermaids.
Envisioned by our Byron Bay Skincare Creative Team, led by our marketing manager Elena Signorelli and photographed by Marta Cabrera.
Models: Buku, Xenia, Tiarne and Bec.
A special thank you to Jenna for the amazing make-up and Sofia for your behind the scenes photography.