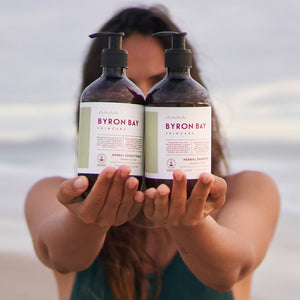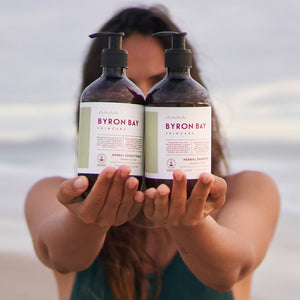 On Sale
Botanical Shower Bundle
With Sandalwood + Tea Tree
$45.00 USD / 0 g
Compare at $61.00
With this bundle you will have everything you need for a relaxing shower after a day at the beach, a workout, or a humdrum Tuesday.
Everything you need. Every day.
We have bundled three of our most-loved shower favourites for the ultimate in botanical bliss. If you haven't indulged in these products yet, it is time to save and discover our limited edition
Botanical Shower Bundle.
Enhance your shower experience:
Herbal Shampoo: 

Our formula features plant-derived cleansers for a gentle yet effective scalp and hair purification, complemented by the nourishing properties of Argan Oil to protect and restore your hair's natural, healthy shine. Herbal Shampoo combines a natural, invigorating blend of locally sourced Tea Tree, Peppermint, and Rosemary Oils to revitalise, nourish, and fortify your hair, leaving you feeling refreshed and energised.
Herbal Conditioner: Formulated with nutrient rich Coconut Oil and softening Argan Oil, this creamy conditioner will aid in restoring strength and a healthy shine from the roots to the tips. Our conditioner combines the natural stimulating blend of local Tea Tree, Peppermint, and Rosemary Oil to revitalise, nourish, and fortify the hair.
Botanical Wash: 

Cleanse your skin with a botanical body wash and stimulate the senses. The formula of Certified Organic Aloe Vera Leaf Juice and Hibiscus Flower Extract will make you feel hydrated, nourished and revitalised for hours. Indulge in the gentle blend of essential oils and botanical extracts. Wash away the daily grime and love that soft after-shower feeling.
frequently asked questions
Yes, the Byron Bay Hair Care range can be used on all hair types.
Yes it is. Our Hair products have Rosemary, Tea Tree and Peppermint. These natural ingredients are antibacterial, antifungal and really good for treating dandruff & a dry flaky scalp.
Leave on your hair for 20 min and then rinse with warm water. Perfect for curly or dry treated hair that need an extra boost of nourishment. Repeat this ritual once a week.
Because all the surfactants and foaming agents we use in our Shampoo are naturally derived. Many commercial based shampoos use sulphates that are recognised to be harmful for our health. Byron bay product are Sulphates free.