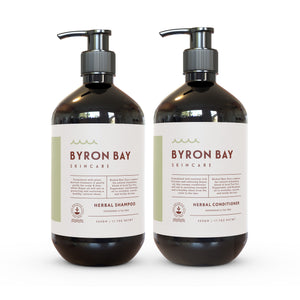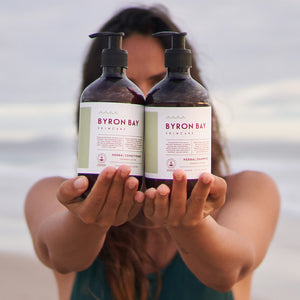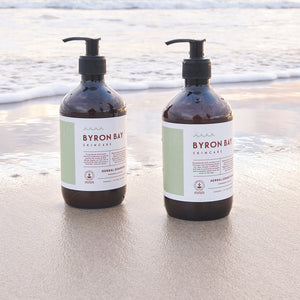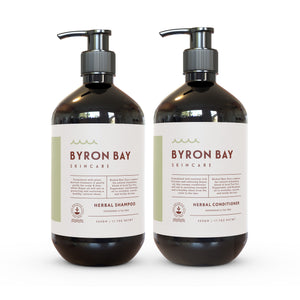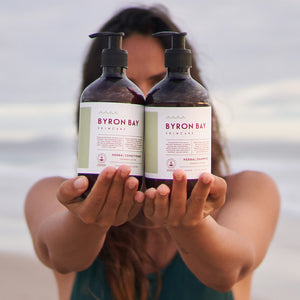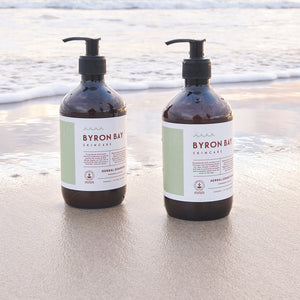 On Sale
Herbal Care
With Peppermint + Tea Tree
$28.00 USD / 1000 g
Compare at $37.00
Formulated with plant derived cleansers to gently purify the scalp & hair, whilst Argan oil will aid in protecting and restoring a healthy, natural shine. Herbal Hair Care combines the natural stimulating blend of local Tea Tree, Peppermint, and Rosemary oil to revitalise, nourish, and fortify the hair.
Apply a small amount of Shampoo to wet hair and lather gently over scalp and through hair length. Rinse well, and repeat with Conditioner.
What's in the bottle?
Peppermint
Peppermint contains a variety of vitamins and minerals such as Vitamins A, B2 and C, potassium, calcium, copper, iron and manganese. Peppermint oil cools the scalp, and provides a defense against head lice and dandruff. It also stimulates your hair follicles to help in the growth of new hair and prevents hair loss.
Coconut Oil
Coconut oil is rich in carbohydrates, vitamins and minerals which are good for the human body and has been in use as hair oil for thousand of years. Its components keep the hair strong, nourished and protected from the effects of premature aging, like baldness and excessive hair loss.
Argan Oil
Native to Morocco, the rare Argan tree produces kernels potent in nourishing actives including EFA (Esssential fatty acids), linoleic acid and Vitamin E to help hydrate the hair in a natural way. It is able to stop the fly away of hair, the curliness and also the roughness of the hair in a natural and efficient way.
Aloe Vera
Aloe vera juice comes from the aloe vera plant and contains 32 vitamins and minerals, 75 nutrients and hundreds of active enzymes. Aloe vera juice is a good conditioning agent. It adds shine to the hair and controls frizz. Its anti-inflammatory properties soothe and moisturizes an itchy scalp.
frequently asked questions
Yes, the Byron Bay Hair Care range can be used on all hair types.
Yes it is. Our Hair products have Rosemary, Tea Tree and Peppermint. These natural ingredients are antibacterial, antifungal and really good for treating dandruff & a dry flaky scalp.
Leave on your hair for 20 min and then rinse with warm water. Perfect for curly or dry treated hair that need an extra boost of nourishment. Repeat this ritual once a week.
Because all the surfactants and foaming agents we use in our Shampoo are naturally derived. Many commercial based shampoos use sulphates that are recognised to be harmful for our health. Byron bay product are Sulphates free.