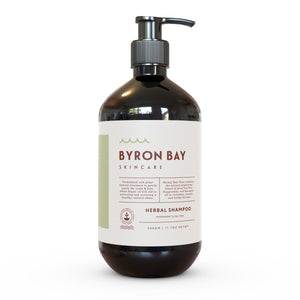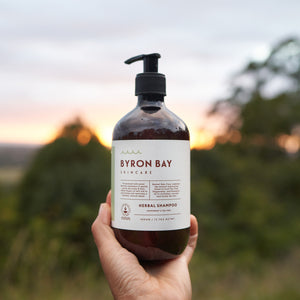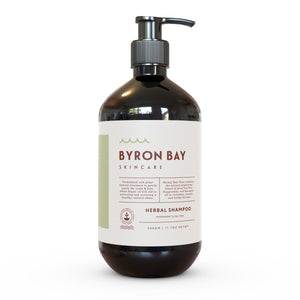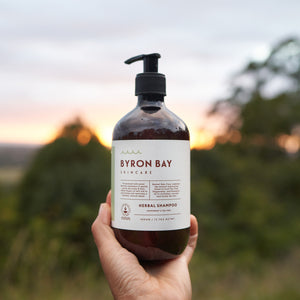 On Sale
Herbal Shampoo 500
With Peppermint + Tea Tree
$19.00 USD / 500 g
Compare at $19.00
Now inFormulated with plant derived cleansers to gently purify the scalp & hair, whilst Argan oil will aid in protecting and restoring a healthy, natural shine. Herbal Hair Care combines the natural stimulating blend of local Tea Tree, Peppermint, and Rosemary oil to revitalise, nourish, and fortify the hair.
frequently asked questions
Yes, the Byron Bay Hair Care range can be used on all hair types.
Yes it is. Our Hair products have Rosemary, Tea Tree and Peppermint. These natural ingredients are antibacterial, antifungal and really good for treating dandruff & a dry flaky scalp.
Leave on your hair for 20 min and then rinse with warm water. Perfect for curly or dry treated hair that need an extra boost of nourishment. Repeat this ritual once a week.
Because all the surfactants and foaming agents we use in our Shampoo are naturally derived. Many commercial based shampoos use sulphates that are recognised to be harmful for our health. Byron bay product are Sulphates free.