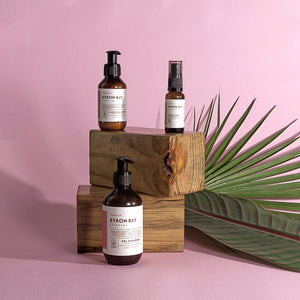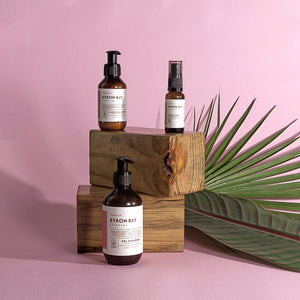 On Sale
Clear Skin System
With Jojoba Oil + Tea Tree
$38.00 USD / 325 g
Compare at $54.00
Our unique three-step bundle is the last acne fighting treatment you'll ever need. Enriched with proven natural acne fighters along with locally sourced herbs, oils and extracts, your skin will look and feel cleaner, softer and more nourished after just one week. 
Step One: Cleaner Skin - The Gel Cleanser, with Tea Tree and Willow Bark extract, gently cleanses pores of dirt, bacteria, and build-up that can lead to acne breakouts. The active herbal ingredients have been shown to root out even deep-seated bacteria while tightening and toning pores to minimize their appearance.
Step Two: Targeted Treatment - For your toughest breakouts, it's time to break out the secret acne fighting ingredients. The Blemish Gel will get deep into pores for a targeted clean that fights dirt and grime that other cleansers and acne fighting products can't reach.
Step Three: Hydrate Skin - Our luscious Hydrating Lotion made with locally sourced Davidson Plum and Hempseed Oil, helps nourish and restore skin's moisture balance while leaving it lightly and naturally fragranced. Our unique blend of hydration elements help soften and soothe irritated skin without clogging pores.