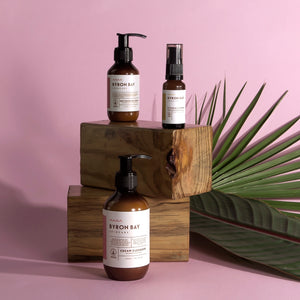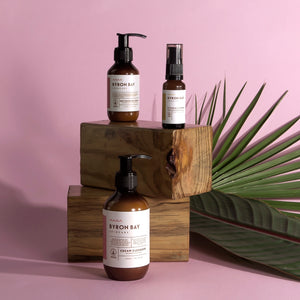 On Sale
Replenishing C+ Kit
With
$48.00 USD / 325 g
Compare at $60.00
Three steps to simple and pure replenishment:


CREAM CLEANSER - Effortlessly wash away impurities that can leave your skin looking rough, dry and tired. Moisturizing Macadamia and nourishing Coconut oil combine to cleanse the skin while enhancing the skin's natural hydration barrier against dirt and grime. Safe to use morning and night for all day skin suppleness and tone.
REPLENISHING CREAM - Restore your skin's softness and elasticity naturally with our Avocado Oil and Cocoa Butter formula. Moisturizes deep onto every layer of the skin, providing a lasting silkiness that's irresistibly touchable and richly hydrated.
VITAMIN C+ SERUM - This powerful Vitamin C serum nourishes, smoothes and restores moisture for protection against the ageing effects of the environment. Our exclusive Vitamin-rich serum rejuvenates cell growth and jump-starts the formation of collagen – which gives skin its natural shape and suppleness. The perfect remedy for skin's common problem areas.