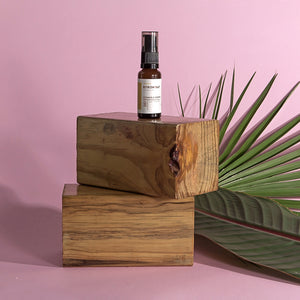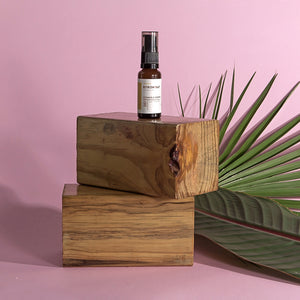 On Sale
Vitamin C+ Serum
With Grapefruit Oil + Kakadu Plum
$24.00 USD / 25 g
Compare at $24.00
This powerful Vitamin C serum nourishes, smoothes and restores moisture for protection against the ageing effects of the environment. Our exclusive Vitamin-rich serum rejuvenates cell growth and jump-starts the formation of collagen – which gives skin its natural shape and suppleness. The perfect remedy for skin's common problem areas.
frequently asked questions
We recommend using Gel Cleanser, Hydrating Lotion and Blemish Gel in that order.
Our products are not made with any harmful ingredients. People with skin conditions should be careful with everything they put on their skin. We recommend to do a patch test on the skin before using the products.
Exfoliating is good to help remove dead skin cells, promoting cell turnover and refining the complexion. The Byron Bay Exfoliant and Mask is best to be used once to twice weekly for a deep cleanse and provide a luminous glow to the skin. For best results leave it on as a mask before exfoliating.
The Vitamin C+ Serum is designed for this exact purpose. The Vitamin C helps brighten and promote an even skin tone by reducing the appearance of age and sun spots. The repair serum deeply penetrates the skin to assist in stimulating collagen production, increase radiance and reduce fine lines.
The Replenishing Cream is the most suitable moisturiser for dryer than normal skin and can be used also as a Night Cream for Normal/Combination Skin Types.