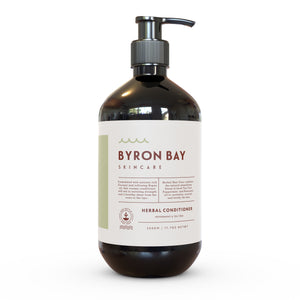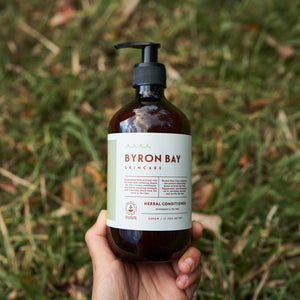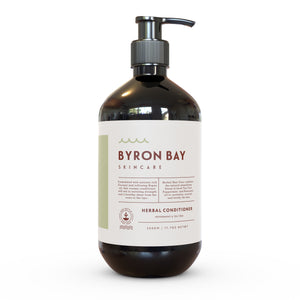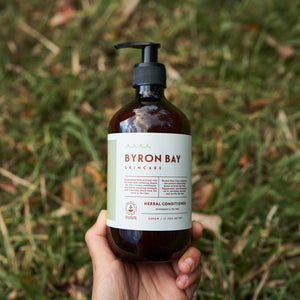 On Sale
Herbal Conditioner 500
With Peppermint + Tea Tree
$19.00 USD / 500 g
Compare at $19.00
Now in Formulated with nutrient rich Coconut and softening Argan oil, this creamy conditioner will aid in restoring strength and a healthy shine from the roots to the tips. Herbal Hair Care combines the natural stimulating blend of local Tea Tree, Peppermint, and Rosemary oil to revitalise, nourish, and fortify the hair.
What's in the bottle?
Peppermint
Peppermint contains a variety of vitamins and minerals such as Vitamins A, B2 and C, potassium, calcium, copper, iron and manganese. Peppermint oil cools the scalp, and provides a defense against head lice and dandruff. It also stimulates your hair follicles to help in the growth of new hair and prevents hair loss.
Coconut Oil
Coconut oil is rich in carbohydrates, vitamins and minerals which are good for the human body and has been in use as hair oil for thousand of years. Its components keep the hair strong, nourished and protected from the effects of premature aging, like baldness and excessive hair loss.
Argan Oil
Native to Morocco, the rare Argan tree produces kernels potent in nourishing actives including EFA (Esssential fatty acids), linoleic acid and Vitamin E to help hydrate the hair in a natural way. It is able to stop the fly away of hair, the curliness and also the roughness of the hair in a natural and efficient way.
Aloe Vera
Aloe vera juice comes from the aloe vera plant and contains 32 vitamins and minerals, 75 nutrients and hundreds of active enzymes. Aloe vera juice is a good conditioning agent. It adds shine to the hair and controls frizz. Its anti-inflammatory properties soothe and moisturizes an itchy scalp.
Full Ingredients
Aloe Barbadensis Leaf Juice*, Chamomilla Recutita Matricaria (Chamomile) Flower Extract*, Cocos Nucifera (Coconut) Oil*, Cetrimonium Chloride, Behentrimonium Methosulfate, Cetyl Alcohol, Glycerine*, Argania spinosa (Argan) Kernel Oil*, Ethylene Glycol Distearate, Mentha Piperita (Peppermint) Oil, Lonicera Japonica (Honeysuckle) Flower Extract, Melaleuca Alternifolia (Tea Tree) Leaf Oil*, Rosmarinus Officinalis (Rosemary) Leaf Oil, Lonicera Caprifolium (Honeysuckle) Flower Extract, Citric Acid, Limonene, Linalool. *Certified Organic