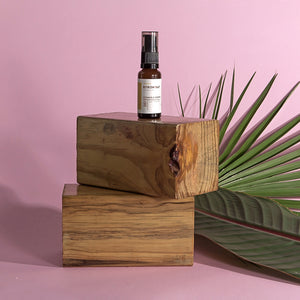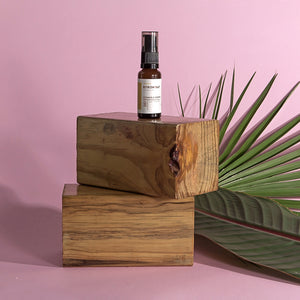 On Sale
Vitamin C+ Serum
With Grapefruit Oil + Kakadu Plum
$24.00 USD / 25 g
Compare at $24.00
This powerful Vitamin C serum nourishes, smoothes and restores moisture for protection against the ageing effects of the environment. Our exclusive Vitamin-rich serum rejuvenates cell growth and jump-starts the formation of collagen – which gives skin its natural shape and suppleness. The perfect remedy for skin's common problem areas.
frequently asked questions
There are two sources of Vitamin C in Vitamin C Serum: Kakadu Plum and  Sodium Ascorbyl Phosphate. The concentration of Vitamin C in this Serum is 5%.
Yes, the cooling effect of Aloe Vera and Chamomile Flower Extract will assist to help reduce redness and calm and return lost moisture to the skin.
For best results the Gel should be applied thinly directly on the clean blemish spot. Use it 2-3 times a day. We recommend to wash your face with Gel Cleanser before applying Blemish Gel.
We recommend to wash your skin with Gel Cleanser or Cream Cleanser depending on skin type. After cleansing ensure your skin is dry, then massage a thin layer of Vitamin C+ Serum until is completely absorbed and then apply Byron Bay Hydrating Lotion or Replenishing Cream to lock in moisture.